DEFENSIVE TACTICS
Hatchet Lake First Nation, Wollaston Lake, Sk. Oct 2020
Jaralynn Joseyounen: " I loved this course because it was fun and we did a lot. The trainers explained every chapter and lesson very well and with laughs. I'm so happy I finished this course."
Shane Kkailther" "Overall, the defensive tactics training was excellent. The training and theory were very informative and gave proper step by step tips on how to properly execute the assigned tasks. My expectations were certainly met through the entirety of this course!"
Angela Besskkaystare: "This course taught me a lot. The trainers were awesome, physical training took lots of energy but it was worth it!"
---
PRIVATE INVESTIGATORS & SECURITY GUARD TRAINING
Hatchet Lake First Nation, Wollaston Lake, Sk. Oct 2020
Jason Joseyounen: "This program is well organized and delivered by professionals."
Janna Disain : "I've learned a lot from this course, I liked how the training was organized.
---
PRIVATE INVESTIGATORS & SECURITY GUARD TRAINING
Saskatoon Tribal Council, Saskatoon, Sk. June 2020
Doug Reynolds: "Instructors were excellent, very knowledgeable and personable. Course details were great. delivered very well and time used very well. Overall it was an excellent course."
Carmen Sewap: "The training was very informative. It is always good to gain more knowledge in security training. "
---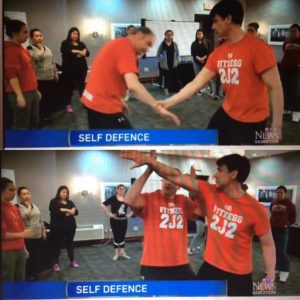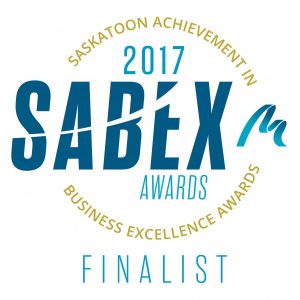 ---
SECURITY TACTICS & HANDCUFFING.  NOV 5&6 2016. SASKATOON,SK
Abby Edbom, XPERA Security: "Awesome course, I will definently send my guards in the future.  We are interested in self-defence course also."
Terry Forbes, Garda World Security: "Great Job! Overall this course is rated as Excellent. 10 out of 10."
Elvin Nicotine, Garda World Security: "I learned lots, thumbs up!  The course content was excellent, Instructors were knowledgeable, all exercises relevant."
Stanley Okorie: "Training was excellent, and well laid out the instructors were very friendly and communicated well.  I wish the training could have been two more days and very often."
Augustain Joy: " The course content was excellent, materials videos, handouts were relevant."
Daniel Kesper, Xpera Security: "Very imformative course, I feel more comfortable handling handcuffs now, Thank-you very much!"
Kabir Hossain MD, Garda World Security: " I enjoyed this course, examples and illistrations were relevant and helpful,  Content of course excellent."
Ibere-Abasi Akpakban: " The approach to knowledge transfer was satisfactory.  I would encourage others to participate in subsequent training."
James Morin, Xpera Security: " Excellent hands on training, best way to learn in my opinion.  Keep up the great help in the personal and public safety work."
Everett Betemps, Xpera Security: " Overall the course was excellent,  the presentation was well paced."
Quenton Robins, Garda World Security: "Good reminder of safety to reduce injuries.  Overall course rated as excellent."
Tom Ladouceur, Garda World Security: " Instructors were knowledgeable and rated excellent.  Thank you really good job."
---
2J2 is now recognized by the Ministry of Justice for the province of Saskatchewan, to provide instruction for the approved Security Guard Course.
---
In an effort to effectively address the Missing and Murdered Indigenous Women.  2J2 has partnered the the Indigenous Students Center's at the UofS and SaskPoly, to provide no cost self-defence and safety awareness programming.  We encourage you to contact the students centre's for schedule.
————————————————————————————-
2J2 now the official use of force, defensive tactics, hand cuffing techniques, safety awareness provider for GardaWorld Saskatoon.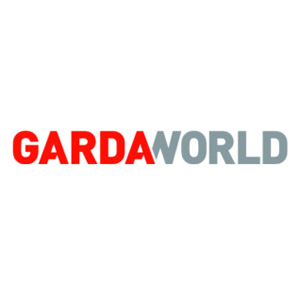 ————————————————————————————-
---
Youth self-defence and Safety Awareness, Oct 10-13 2016, Hatchet Lake First Nation.
The youth who are involved with the Jr Rangers program, really enjoyed the self-defence and safety awareness sessions.  The program and overall quality was excellent.  Jerilyn Benoine, Hatchet Lake First Nation.
————————————————————————————-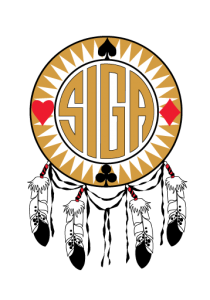 2J2 is proud to be the official training company for training with SIGA's security staff.  Ensuring safety for all.
//////////////////////////////////////////////////////////////////////////////
Thank you to Smitty's in the Lawson Heights and Market Mall locations for choosing to take the three hours training for service providers self defence and safety.  Ensuring your community has a safe and enjoyable place to dine and entertain.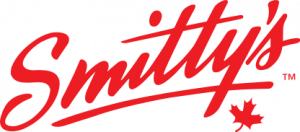 //////////////////////////////////////////////////////////////////////////////
---
Interview with the BrainSport Times June 1 2016, Saskatoon,Sk
Q&A with Joel Pedersen
Tara: This Saturday from 10 a.m. to 11 a.m. at Brainsport you will be teaching a safety-awareness and self-defence session. What prompted you to reach out to Brainsport to offer this for runners and walkers in the community?
Joel: There was a Facebook feed that was forwarded to me to see if we could provide some potential training options. 2J2 had teamed up last year with Brainsport during our volunteering with the Red Cross evacuation centres, so we figured this would be a good match again. We want to pass on some tools for people to feel empowered so they can enjoy their active lifestyles.
Tara: How has your background, training and experience prepared you to teach such sessions?
Joel: Our team has a significant amount of experience with safety awareness and self-defence in operational, instructing and mentoring settings. Our instructors are peace officers and most importantly runners, active members of the community and enjoy the same running trails as your readers.
Tara: What can people expect from this session? What are you hoping participants will take away?
Joel: Our goal is to provide an overview of running safety awareness, a collaborative style discussion, then finish off with practical exercise outside of some disengagement skills.
Tara: Is there anything else you would like add?
Joel: Being involved in the running and triathlon community for a number of years, I know how important it is to be outside and active on the trails, paths. and streets. We have all encountered situations where we needed to intuitively know what to do and most of the time we know what to do. This is an opportunity for people to add to their tool belt, so they can handle what challenges might be ahead.
Security Tactics and Handcuffing Techniques, 10-12May2016, Yorkton, Sask.
Excellent course.  Your holistic approach to training is more in line with our company and what we do.  Officer safety is a focal point and matched with respecting to guests.  Looking forward to more training with 2J2.  Jason Leclerc, Yorkton Sask.
Really enjoyed the training, very well paced, could ask lots of questions, etc. I feel much more confident in my skills now Thank you!  Amanda Rockochy, White Bear, Sask.
Overall this training course was excellent, instructors knowledgeable, instructions were clear.  Our input and expression of our point of views were encouraged.  D.Semeniuk, PA Sask.
Excellent hands on practice, exercises were relevant and helped to understand subject content. Good pace for learning. Ross Kaye. Yorkton, Sask.
Overall it was a great! Helpful and good feedback from instructors. This course could have been longer, we covered a lot of skills.  Maureen Ahenakew,  PA Sask.
Very well taught, good hands on instruction.  I would differently send the rest of my security team to attend this course.  Overall excellent course.  Eugene Pasap, White Bear, Sask.
It was great! I really enjoyed my time on this course.  Trina Gallagher, NorthBattle Ford Sask.
Overall this training is recommend to all security and management to understand our role as security officers.  The sessions were excellent very professional. Wade White, Swift Current Sask.
WE could use a refresher course like this yearly! Overall this course and training was excellent. Brent Fineday, Whitecap Dakota Dunes, Sask.
It was an excellent course, I would do it again! Sonny Houle, Yorkton Sask.
Overall this course was excellent, instructor were knowledgable, presentation pace was effective, our expressions of points of views encouraged. Exercises thoroughly discussed so that key points were clear and understandable.  Graham Thomson, Whitecap Dakota Dunes, Sask.
Very good job on training our team!  Very informative, Iam confident to be able to use the tools, I have learned not only at work but in real life situations. Thanks Guys!  Excellent course.  Jenn Waditaka, PA Sask.
Great course, the instructors were very accommodating when they seen anyone struggle with new skills.  Very friendly, good directions. Awesome job guys.  Daisy Adams, PA Sask.
I had an awesome time learning new techniques, this was very useful and I will take back to my home site. Excellent course!  Randy Pooyak, PA  Sask.
Tactical Communication, Executive Summary Session 14April 2016, Swift Current, Sask.
Very good content and well paced learning.  Iam glad we as Managers can see how to help handle situations.  I also see how practice is necessary, we now have tools to use and practice.  C.Russell
Overall excellent, This training gave justification and reasoning for things I have already been doing, as well it has provided me some more tools. A.Tabb
Very good information, I feel more comfortable going into situations that may become escalated.  Excellent course content and presentation.  C.Hussey
Good tips on approach, stance, making yourself a smaller target.  Expression of point of view was encouraged, well paced presentation.  J.Fisher
This presentation was excellent, front line security officers and staff should take similar training.  Instruction was excellent, as I have taken previous training for 2J2.    R.Scott
Excellent training, good review of handcuffing training.  As a supervisor we now use scenario training with our officers.  This presentation was excellent.  A.Knoblauch
Very good and very useful training for my position in our company.  Well paced and excellent presentation.  C.Reilly
Course content was excellent, very professional and knowledgable instructors.  R.Rojas
Overall this was excellent, well paced.  I would like more time to role play and interact the tactical communications portion.  L.Gerbrandt
Tactical Communication, Executive Summary Session 13April 2016, Yorkton, Sask.
Content was very educational, all points on this are excellent!  S.Sparvier
Overall course was excellent, would like to have more training on this subject.  G.Pelletier
Very good relevant information for Managers, the instructors were very knowledgable, the exercises were relevant and helped to understand the subject content.  R.Bear
The presentation was excellent, entertaining and very interesting.  Overall excellent. Awesome work. S.Houle
This could easily be an 8hr course, a lot of useful information.  Excellent presentation. F.Snidanko 
Excellent course content, well paced and effective. P.Lawson
Tactical Communication,  Executive Summary Session 12April 2016, WhiteBear First Nation, Sask.
Enjoyable; Informative and would like the opportunity for further training.  Course content was excellent, presentation excellent. C.Ross
Excellent overall with regards to this training session.  J.Seibel
It was good for the Managers on duty to have some insight into what they may encounter and how the security officers will respond.  Excellent session.  E.Pasap Security Manager.
Great Work! Material were relevant, clear instructions regarding exercises.  Session content was excellent. S.Faber
I learned so much on Tactical communication, and how much this weighs on Managers on Duty and our buisness.  Excellent training.  V.BigEagle
Kept it very interesting, good job!Overall excellent course.  J.Pelletier
Training&Knowledge is always evolving when it comes to safety of everyone.  Being aware of how you can do something a little better when an incident occurs can make a huge difference.  This training was excellent, the instructors very knowledgeable.  The pace was effective.  B.Dickson 
Security Tactics & Handcuffing Training 24-26Nov 2015. Prince Albert, Sask.
Course content was excellent, Instructors were excellent, Presentation was well paced, materials video's handouts very relevant.  All examples helpful and excellent.  Overall training was excellent, always good to do more handcuffing and takedowns.  B.Eigenmann
Great training and excellent instructors, looking forward to this training coming to our site.  Overall course  and content was excellent, expression of my point of view was encouraged. K.Littlewolf
Instructors were knowledgeable, clear instructions, demos, examples. Presentation well paced very relevant.   I thought the pre-exercises before and after class was excellent. M.Head
The presentation was effective, overall this course was excellent.  Exercises were relevant and helped to understand the subject content. A.Knoblauch
Fantastic organization with excellent knowledge and life experience.  I hope to receive more training the 2J2.  This course was excellent. Elaine.B
Course content is excellent, exercises were thoroughly discussed so that key points were cleared and understandable.  I thought the course was not long enough, but very excellent broken down into limited time.  Many key factors included, Instructors were excellent very knowledgeable.  M.Morgan
All excellent all points, it was a very exciting course, fun and good to work with others.  N.Arcand
Thank-you for a phenomenal course, I really enjoyed it and our team will greatly benefit from taking it.  Instructors were excellent. Sarah.B
Excellent course the pace was great kept everyone involved.  There could not have been any better instructors, excellent.  Took time with everyone, awesome.  R.Scott
Overall this course training was excellent.  Very excellent material and instruction.  Instructions were clear, training exercises were relevant.  I would like more time I feel would be better learning essential skills.  Presentation was well paced and effective.  A.Bear
/////////////////////////////////////////////////////////////////////////
Security 2J2 announce's the endorsement and support with the Canadian Training Institute (CTI).
CTI provides a variety of in-service training programs, with 2J2 can custom to fit your scheduling requirements and support the mission and culture of your organization. Training and consulting for Government; Organizations; Hospitals.

/////////////////////////////////////////////////////////////////////////
2J2 is pleased to announce to be the Self Defence and Safety Tactics Service provider to Saskatchewan Indian Gaming Authority. We look forward to the opportunity to work with SIGA, and the men and women of SIGA's security team.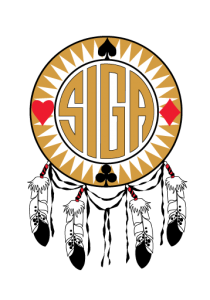 //////////////////////////////////////////////////////////////////////
Creighton, SK.  Women and youth self-defence  sessions. Aug 17-20/ 2015.
Jackie Lee
"The Self-defence was definitely something different for me and I liked it! I wanted to take it because I was attacked by another woman in the past and my response was duck and scream! Luckily someone was with me and helped me, but now I will know what to do next time to get out of there. I also practiced my new skills on my fiancé, he tried to grab my wrist and no matter how hard he tried, I could get out of it and escape! So it definitely works. Thanks Joel"
///////////////////////////////////////////////////////////////////////////
Real Estate Office Safety & Security Seminar July/28/ 2015, Saskatoon, SK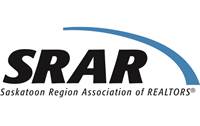 "The presentation was great! It was refreshing that you guys were able to tailor your presentation to our line of work and go with the flow. We learned valuable tips on how to asses situations around us. We plan to use 2J2 in the future for training of our members, Thank you."            Marie Hjelte, Executive Assistant SRAR
///////////////////////////////////////////////////////////////////////////////
SELF DEFENCE FOR TEENS AND PARENTS. June/29/2015
5 star out of 5. We had Joel and Leon do a special session for parents and teens on self defence. Everyone should know some basics and I have to thank both Joel and Leon for making it fun and easy to learn. I think the emphasis on keeping fit is excellent. I would very highly recommend this to anyone wanting to learn a bit of self defence. Both men are leaders and very knowledgable in their field. Thank you to both of you!  Paula Ghiglione —Saskatoon,Sk
///////////////////////////////////////////////////////////////////////////////
Loss Prevention Handcuffing. Saskatoon,Sk. June/21/2015. Forensic Investigations Canada LPO Professional Development.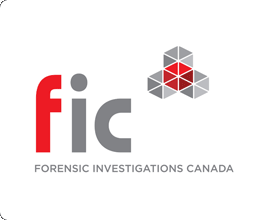 LPO.Rahman "Course content was excellent, really informative instructor really helpful, loved the hands on aspect of the training.   Presentation was well paced and effective."
LPO.Mashhudomi "The exercises were thorougly discussed so the key points were clear and understandable, everything about this training was excellent"
LPO. Justin  "The course was much more than I expected, these professional and knowledgeable instructors provided so much more than just handcuff techniques.  We learned safety awareness, verbal interaction skills, self defence swell as safe and effective hand cuff skills.  Every security professional entering the field SHOULD have this training"
///////////////////////////////////////////////////////////////////////////////
Real Estate Safety and Self Defence Seminar, Saskatoon, Sk. June/17/2015.  Saskatoon Region Association of Realators.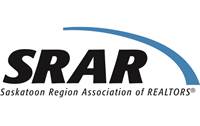 The defense awareness education class held on Wedenesday June 17 was absolutely fabulous. Leon and Joel from Security 2J2 brought across safety issues in a entertaining manner and it was extremely informative. The demonstrations were also very enlightening and could be used in situations outside of work as well. The presentors also brought attention of ways to protect yourself that are simple but not something you think of off hand. Thanks to the board for offering this session and to Corinne for facilitating. It would be wonderful if one of the brokerages could offer the actual physical training sessions. I am sure there would be great attendance.
Best Regards,
Myra Kirk REALTOR®
Top Producer
Realty Executives Saskatoon
Huge thanks to Joel and Leon for sharing their expertise with local REALTORS® at our board's June education session. Then facilitating a special one day self-defence course for those of us who wanted to know more! A good reminder that fitness is critical, incorporated practical instruction with humour and insight into what we thought was a simple warm-up routine. True professionals who work well together and know their stuff!
Wendy Lemauviel. REALTORS® RE/MAX, Saskatoon
///////////////////////////////////////////////////////////////////////////////
Joel Pedersen | April 2015 | Eagle Feather News.
For the past few years I have been an Investigator with the Saskatoon Police Service in the section of Domestic Violence. My colleagues and I would review and investigate hundreds of incidents each year. From stalking and harassment, to domestic assault and attempted murder: none of these stories are the same, and it does not matter what part of the city they live in nor the jobs or professions they may have or positions they may hold. Domestic Violence may affect all of us either directly or indirectly.
Often what we find are unhealthy lifestyles, either alcohol and drug addictions; mental health related conditions; break down of relationships full of regret, remorse, and resentment. Most involve families, and if so, always the victims are the children. Often not even realizing the environment they are living in is not healthy, it is however their reality.
Many in abusive relationships may experience a cycle, or pattern of abuse. The cycle of abuse may speed up during the course of a relationship, and the calm stage may become shorter. As the cycle continues, the abuse will likely become more extreme.
There are many reasons people live with partners that are violent and abusive. Hope, love, and fear are three emotions that keep the cycle in motion and make it hard to ask for help or end an abusive relationship. Love for your partner, because the relationship has its good points? It's not all that bad, it could be worse? Hope that it will change, because the relationship didn't start like this? Fear of threats to harm you or your family will become a reality; financial; being 'alone'.
The most recent homicide in Tisdale, Saskatchewan brings once again the seriousness of domestic violence. Domestic violence should not happen to anybody, ever, period. But it does, and when it does there is help. Maybe you have lived with abuse, maybe it happened just once; maybe you work or live next to someone who is being abused right now. Know your rights, it is a crime if someone physically hurts or threatens you. No one has the right to hurt you, physically or emotionally, even if they say they love you. In Canada, victims of Intimate Partner Violence are protected under the Criminal Code of Canada. The police can arrest the abuser if the incident involves: an assault; threats of violence; use of a weapon; destruction of your personal property; harassment or stalking; an abuser in violation of a no-contact order.
In Saskatchewan, the Victims of Domestic Violence Act provides police and prosecutors legal tools to assist victims of domestic violence, in addition to the Criminal Code of Canada.
Emergency Intervention Orders (EIO) are available 24 hours a day in emergent cases. Police, mobile crisis or victim assistance workers can help victims apply for an EIO. These orders are effective upon notice to the abuser, and remain in effect for as long as the Justice of the Peace directs. EIO can restrain the abuser from contacting with or communicating the victim or victim's family. Provides the victim exclusive occupation of the home so they are not the one to leave, among other things.
Victim's Assistance Order is very similar to the EIO except it deals with non-emergency situations. This can also order financial compensation from the abuser for losses suffered as a result of the domestic violence.
Domestic violence and emotional abuse are behaviors used by one person in a relationship to control the other. Although both men and women can be abused, most victims are women. Children in these homes know about the violence, even if a child is not physically harmed, they may have emotional and behavior problems as a result of being exposed to the behaviors and actions. If you are being abused, you are not alone. It is not your fault. Help is available.
Click here for more Health stories Eagle Feather News.
///////////////////////////////////////////////////////////////////////////////
Shop Lifting/ Theft Prevention, Saskatoon,Sk.  Nov/27/ 2014 Saskatoon Downtown Business Improvement District  Seminar.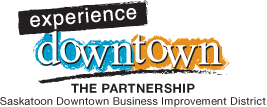 "Found the presentaion very worthwhile and thought provoking.  As always the interaction with other store owners is important and enlightning" "Passed on the info to other storeowners, they are interested in further sessions"   Mr.David Grambo.  DAVID's Distinctive Men's Apparel.
///////////////////////////////////////////////////////////////////////////////
Loss Prevention Handcuffing.  Saskatoon,Sk. Sept/20,21/2014.  Forensic Investigations Canada LPO Professional Development.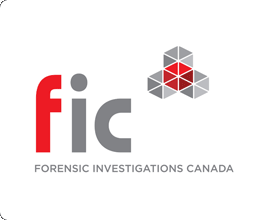 "Course content was excellent";  "Instructors Knowledgeable"; Presentation was well paced"; "Clear instructions regarding exercises were provided"; "the examples and illustrations were real and relevant"; "Expression of our point of view was encouraged"; "Exercises were relevant and helped to understand subject"; The training exercises were thoroughly discusses so the key points were clear and understandable".  LPO.Hamidou
"This program was so impressive, good for building self confidence and safety features" LPO.Kumar
"I strongly believe that this is a great learning opportunity, and every security guard should take it.  It gave me more understanding of my job and how to do it safely." LPO.Shahzad
"It was really informative and fun to learn"  LPO. N.Singh
"It helped a lot, it made me understand more about safety and how to handle various situations, our jobs are not to fight, but to prevent if possible"  LPO. L.Singh
"Very Very Helpful, I would like to do further training with these guys!" LPO.Patel
"I would like more on defensive training, to learn even more of what these guys know.  Love to know more and learn" "Excellent training" LPO.Sharma
"Fun training with fun people, overall this was excellent"  LPO.Schmale
"It was very nice experience in my life.  In my past people work experience I have had some difficulties in arresting.  Iam now feeling more comfortable and confident in my abilities.  Overall excellent training"  LPO. Sidhu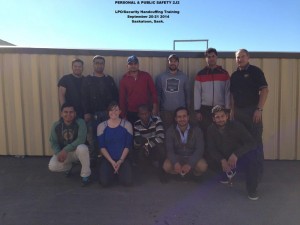 "